APCO Technologies has been operating in French Guiana for more than 25 years.

APCO Technologies' permanent team, composed of both local and Swiss staff, provides technical services and expertise to CNES, Arianespace, ArianeGroup, AVIO and satellite primes at the European Space Port (CSG – Centre Spatial Guyanais).

In particular, APCO Technologies' team is responsible for the maintenance and operation of all the payload preparation facilities (EPCU – Ensemble de Préparation des Charges Utiles).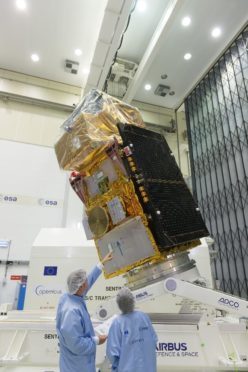 In French Guyana, APCO Technologies is also responsible for the management of Individual Protection Equipment (EPI) used by the European Space Port staff as well as for the Mechanical Engineering Office (BET) providing technical assistance and studies to the site.

Thanks to those activities, APCO Technologies' team accompanies the satellite primes and operators during their payload final preparation phase.

This allows our on-site team to make use of APCO Technologies space equipment and to provide feedback to our headquarters in Aigle with essential information contributing to our continuous, on-going technical development.